Bow Summit
Establishment at Improvement District No. 9, Improvement District No. 9, AB T0L, Canada. Here you will find detailed information about Bow Summit: address, phone, fax, opening hours, customer reviews, photos, directions and more.
Rating
5 /5
Based on 1 reviews
Photos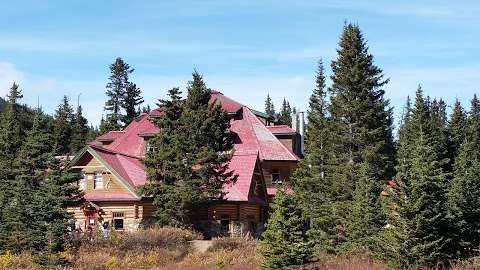 Reviews of Bow Summit
Jason Adrian Added 2017-12-23

★ ★ ★ ★ ★

A must do hike! The ability to look over the Peyto lake with very few people was amazing. The color and panoramic views are some of the best in the park!
Share this page
Additional actions
Today's weather in Improvement District No. 9
01:00
9 ℃ 1010 hPa 74 % 1 m/s 04:00
9 ℃ 1012 hPa 77 % 2 m/s 07:00
7 ℃ 1014 hPa 78 % 1 m/s 10:00
10 ℃ 1015 hPa 66 % 2 m/s 13:00
15 ℃ 1014 hPa 47 % 2 m/s 16:00
17 ℃ 1014 hPa 36 % 3 m/s 19:00
18 ℃ 1014 hPa 33 % 4 m/s 22:00
15 ℃ 1015 hPa 43 % 2 m/s